Executive management group
CO-DIRECTOR Professor Lindsey Pope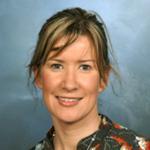 Lindsey Pope is a GP and Professor of Medical Education. She is the Director of Community Based Medical Education and Director of Professionalism at the Undergraduate Medical School. She is a Co-Director of the Scottish School of Primary Care. She is a GMC Education Associate with involvement in regional and school reviews, new school approvals and most recently as a Team Leader for the CPSA component of the new national MLA (Medical Licensing Assessment)
CO-DIRECTOR Professor Gill Hubbard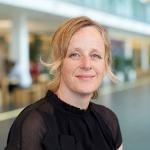 Gill Hubbard is a behavioural scientist who is interested in improving behaviours to improve health. She has published over 100 papers in peer-reviewed journals. She was founding convenor of a premier research group within the National Cancer Research Institute (2012–2016) – Lifestyle and Behaviour Change Research Group. Her research with Teenage Cancer Trust has been cited in the England and Scotland national cancer strategies and raised in the Scottish Parliament. As a research leader in her field, she is regularly invitied to review for national and international research funding bodies. She is a member of the editorial board of two international journals and a member of the International Psychosocial Oncology Society research committee.
Professor Stewart Mercer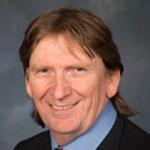 Stewart Mercer is Professor of Primary Care and Multimorbidity at the University of Edinburgh and was the previous Director of the Scottish School of Primary Care (2014-2020). Stewart is an Adjunct Professor of Primary Care Research at the Chinese University of Hong Kong, Honorary Professor at the University of Manchester (since 2019) and was a visiting Professor at McMasters University in 2018 and the University of Melbourne in 2012. Responsibilities at Edinburgh University include Co-Covenor of Athena Swan in the Deanery of Molecular Genetics, and Population Health Sciences, Co-Director of Telescot (https://www.ed.ac.uk/usher/telescot), and Research Lead for the Centre for Homelessness and Inclusive Health (https://www.ed.ac.uk/health/research/centres/chih). As a core member of the new £20 million Advanced Care Research Centre, Stewart is Director of PhD Programme (for CMMV) of the Academy of Leadership and Training, and lead for research on New Models of Care.
Learn more about Stewart Mercer
Professor Peter Murchie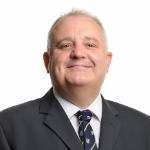 Peter Murchie trained in Medicine at the University of Aberdeen. He is currently Professor of Primary Care and lead of the Academic Primary Care Research Group, within the Institute of Applied Health Sciences University of Aberdeen.
Learn more about Peter Murchie
Associate Professor Ashley Shepherd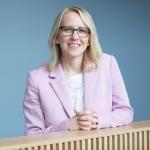 Ashley Shepherd is a registered nurse and she has worked in academica since 1995. She currently holds a management role as the Head of Health Sciences at the University of Stirling, Scotland, UK.
Ashley's core research interests include urinary continence issues, catheter care, health care quality including quality improvement methodologies and physical activity in the older population. Ashley has stated that her recent Cochrane review of Urinary Catheter washout solutions has significantly raised the profile of much needed research in the area of catheter care. Her work was recently highlighed in an Evidently Cochrane Blog entitled 'Cochrane evidence on Catheter washouts: From Twitter to the bedside'.
Since completing her PhD in 1998, Ashley has written over 72 peer reviewed papers which has resulted in over 1300 citations. She collaborates with researchers from across the UK and Internationally and currently holds an Honorary Adjunct Professor role at the University of Pennsylvania. Her work has led to significant changes in both education and practice.
Shepherd AJ, Mackay W, Hagen S (2017). Washout policies in long-term indwelling urinary catheterisation in adults. Cochrane Database of Systematic Reviews 2017, Issue 3. Art. No.: CD004012. DOI: 10.1002/14651858.CD004012.pub5
Learn more about Ashley Shepherd
Dr David Blane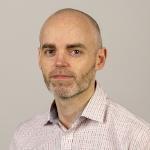 David Blane is an academic GP with expertise in mixed methods research at the University of Glasgow. He is the Academic Lead for the Deep End GP project in Scoltand and within the Institute of Health and Wellbeing he is the Deputy Lead for the Determinants of Health and Health Inequalities (DHHI) theme. He is also the Royal College of General Practitiners (RCGP) representative for Obesity Action Scotland and he is on the RCGP Health Inequalities Standing Group.
Dr Daniel Morales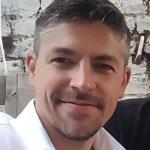 Daniel Morales is a Wellcome Trust Clinical Research Fellow within Population Health and Genomics at the School of Medicine, University of Dundee.
Learn more about Daniel Morales
Professor Marion Bennie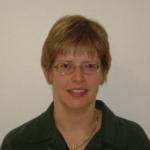 Marion Bennie is Professor of Pharmacy and Pharmacoepidemiology at University of Strathclyde and Chief Pharmacist, Public Health Scotland. Her joint post is positioned to drive forward an evidence base to better inform the safe and effective use of medicines. The clinical focus of her research is infection, cardiovascular and cancer including large dataset evaluation to understand evolving patterns of medicines use in routine clinical practice and the development and impact of tailored clinical decision support tools/ health interventions. Current strategic leadership roles include; Associate Director, Health Data Research (HDR) UK Scotland; Immediate Past Chair, European Drug Utilisation Research Group (EuroDURG); lead for NHS Scotland Cancer Medicines Outcome Program. Marion is recognised as a Fellow of the Royal Pharmaceutical Society, UK; Fellow of the Faculty of Public Health, Royal Colleges of Physicians, UK, and Fellow of the Royal College of Physicians, Edinburgh
Learn more about Marion Bennie
Professor Scott Cunningham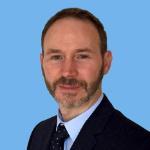 Scott Cunningham is Professor of Pharmacy Education & Practice and Academic Strategic Lead (Clinical Practice) at the School of Pharmacy, Robert Gordon University (RGU). He graduated BSc (Hons) Pharmacy from Strathclyde University (1989) before progressing to Senior Clinical Pharmacist in hospitals in Glasgow and Tayside then Lecturer/Practictioner at RGU/NHS Grampian. After his PhD (2001) he became a full-time academic pharmacist focussing on MPharm and postgraduate course development. He has expertise in research with 80+ peer reviewed publications, PHD completions and grants. He has national and international links making contributions to the profession including; past Chair of the RPS Faculty Accreditation panel, national review groups, external examiner, quality assessor and invited speaker at international conferences.
Learn more about Scott Cunningham
Mr Colin Angus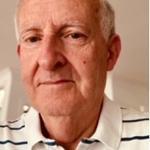 Colin Angus represents a patient perspective on several forums. Being a past patient chair of P3, a subgroup of RCGP(Scotland), he was involved in several national Primary Care initiatives. He was awarded an Honorary Fellowship from RCGP in 2020.
Colin is a public partner in NHS Lanarkshire and South Lanarkshire Health and Social Care Partnership and Chairs his local Forum. He takes an active role in many groups including, Clydesdale GP Forum and Clydesdale Locality Planning Group and is a member of South Lanarkshire Seniors Together where he is involved in national consultations. He is involved as Chair of the PPIE Groups with Edinburgh University in two large research study projects and is a member of the NRS Primary Care Network PPI Group which sense checks would-be research proposals from a patient perspective prior to seeking funding.
He has presented at national events including the RCGP Annual Conferences, SARA Seminar, GP Society events and the Queens Nursing Annual Conference. As a member of Alliance Scotland, he has been involved in many focus groups and workshops and has represented them on several occasions. He is active, along with other patients, in establishing a Patient Participation Group in his local GP Practice.
Dr Robert Scully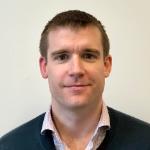 Robert Scully is a Deputy Director of the Scottish Graduate Entry Medical Programme (ScotGEM) based in St Andrews School of Medicine. He is a privileged to lead a team of generalist clinical educators across four partner healthboards, and has responsibility for the recruitment, implementation and development of this novel educator role.